A Once-in-a-Century Revolution
AI Changes the World
This tells you a little about me, but there is something that I recently feel is in quite a bad state. That something is education.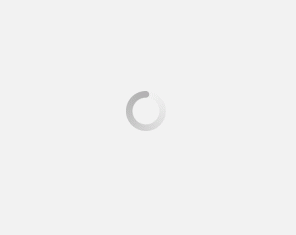 Source : National Archives and Records Administration,Records of the Bureau of Public Roads. / Library of Congress Prints and Photographs Division Washington,D.C.
Click for larger image
Take a look at the right picture.This is a picture of New York's Fifth Avenue on Easter morning in 1900 — 117 years ago. As you can see, the streets are full of horse-drawn carriages. There is actually an automobile in this picture as well. Can you find it?
The picture below is of the exact same area on Easter morning in 1913. In only 13 years, almost all of the horse-drawn carriages had been replaced by automobiles. In the year 1900, automobiles were a luxury that only a certain group of people could afford to drive. However, with the launch and mass production of the Ford Model T in 1908, the automobile quickly became a common facet of everyday life.
With the invention of new and revolutionary technology, a cityscape can undergo drastic changes in as short as a decade. Change on such a drastic scale may only occur once in a century, but I believe that just such a change is taking place right now. With the evolution of Artificial Intelligence (AI) and robotics, our current era is sure to undergo drastic changes of its own over the next 10 years.
For example, there are rumors that self-driving cars run by AI will be driving on public roads by the year 2020. Automobiles will no longer have brakes, pedals, or even steering wheels, but will simply become vehicles which carry people from place to place. Research in this field is going on at this very moment.
As the times change, the skills and abilities required of humanity change as well. Applying this idea to the topic of automobiles, in the 19th century, the ability to drive a horse-drawn carriage was essential. Moving into the 20th century, that ability was replaced by the ability to drive a car, and we will likely see this ability replaced once again in the 21st century by the ability to control AI.
I can't predict the future, but there is one thing of which I am certain. The people who are children right now will live in a completely different society than we do, work completely different jobs than we do, and live completely different lifestyles from those we live now.
The current state of education cannot prepare them for this future, and I strongly feel that education is in dire need of an update.
Next, allow me to talk about the kind of education which I myself received.
by Takeshi Kojima (Staff Writer of Diamond Weekly) in Orchestration